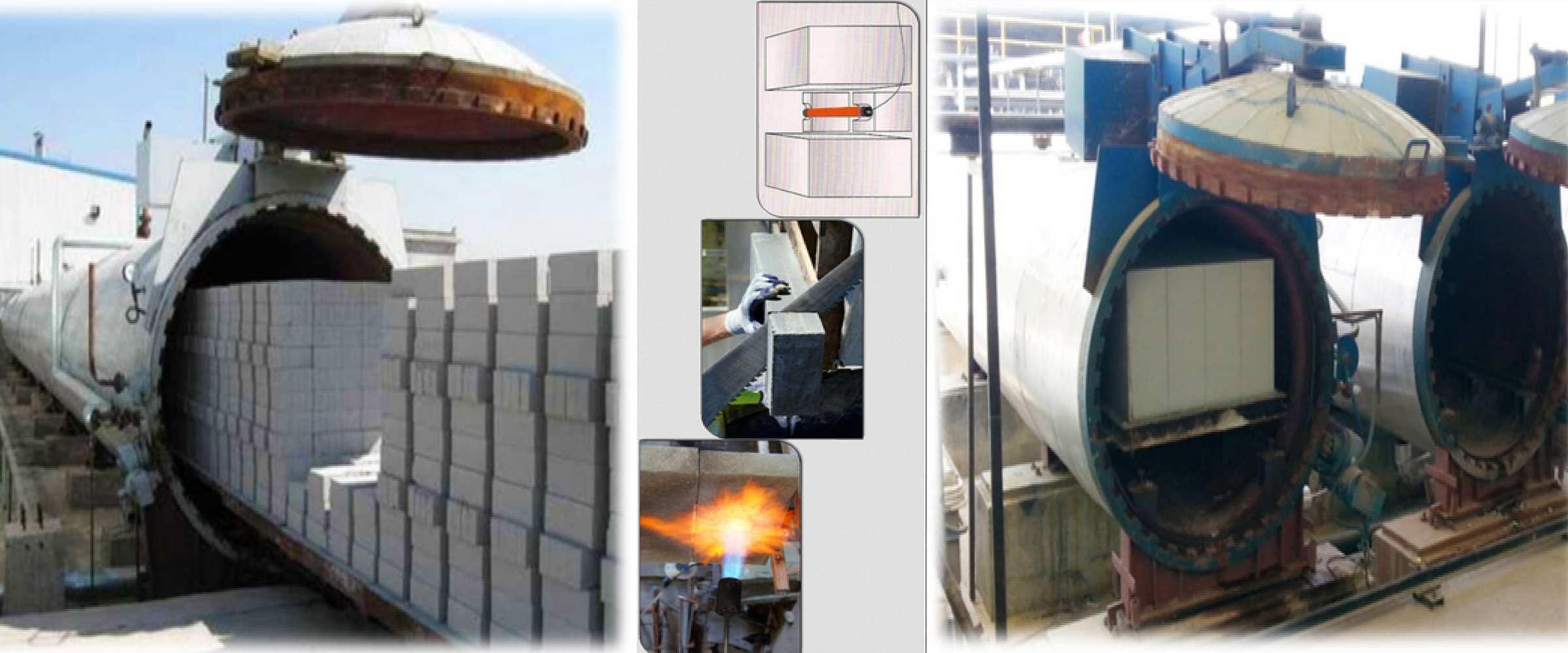 Autoclaved Aerated Concrete blocks are a lightweight, precast building material that simultaneously provides structure, insulation, and fire and mold resistance. It is a unique type of building material due to its excellent resistance. Made up of fly ash, gypsum, cement, lime and water – it is 8 times bigger than a conventional brick and lighter than a red clay brick. Low energy required in production, low raw material consumption, and recyclables of AAC block work make it environment-friendly.

Environmentally Sound
AAC blocks are manufactured with abundant fly ash making it a green product. Traditional clay bricks uses fertile top soil which otherwise is used for Agriculture. Manufacturing process produces no waste products or pollution and requires little energy as compared to bricks.

Fire Resistant
Due to its purely mineral composition, AAC blocks is classified as a non-combustible building material.Unlike other construction materials It is resistant to fire up to 1200°C andheat.

Lightweight
It weighs approximately 1/3 of the weight of normal walling materials. AAC provides significant benefits where weight is a concern in building design. AAC is the perfect material for renovations. It causes dead weight reduction of the building and hence the reduction in structural costs.

Emits Less Heat
In India itself, AAC blocks have the potential to avert 200mn tones of CO2 emissions into the environment. It leaves the least carbon footprint with a potential to offset 0.8 tonne CO2 per m3.

Cost Effective
Being 8 times the size of a clay brick, AAC wall construction involves 1/3rd of the joints, thus an overall mortar savings up to 66%.Its automatic manufacturing process gives AAC an exceptional dimensional accuracy & smooth surfaces, eliminating need of three-coat plaster walls and allows for a final 6mm skin coat (putty/pop).

Sound Absorption
With an excellent Sound Transmission Class rating of 44, an AAC wall results in virtually soundproof interiors.